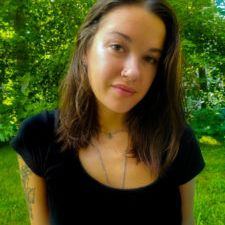 Katherine Hemlock
CO-CREATOR
Katherine is a nature lover who prefers to spend most of her time outdoors. She finds fulfillment through writing and artistry. Katherine compliments her creative side with studies of the mind, she is a certified accredited coach and NLP practitioner in training.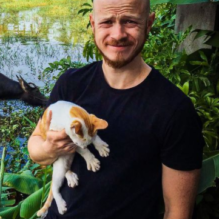 Joshua J Daniel Stanier
CO-CREATOR
Joshua is a world traveler who enjoys the simple pleasures in life. He works as an accredited coach working in online marketing, with a focus on turning unfullfilled men into kings. He compliments this with mad videos, playing poker, and endless other skills.
If you're anything like me, the current global issues have led you into a funk. A funk being a situation where you kind of feel "meh" or worried or nervous or all three or something else. It's a pretty normal thing to experience, I don't think many people won't have experienced this to at least…
OUR BEST RESOURCES FOR CREATORS
POSITIVE QUARANTINE NEWS GLOBAL
EP. 007 Where Freddie shows us a 2-century old art of karate mixed with kareoke, an unexpected villian shows up and challenges fready to a fight
POSITIVE QUARANTINE NEWS GLOBAL
EP. 005 Freddie shows off is kareoke skills in his first debut of "Freddie-oeke" featuring Annie Earthbody and a dolphin as backup dancers
POSITIVE QUARANTINE NEWS GLOBAL
EP. 003 Annie Earthbody anchors the first ever interview with a live dolphin from the Mediterranean sea coast about COVID19
Thecreatorschronicle.com | Copyright ©2020 | All Rights Reserved
This site is not a part of the Facebook website or Facebook Inc. Additionally, This site is NOT endorsed by Facebook in any way. FACEBOOK is a trademark of FACEBOOK, Inc.